While serving as a fiduciary advisor to individuals and institutions since 1993, we discovered many business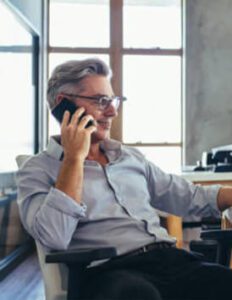 owner clients have the following attributes:
A majority of their net-worth is often tied up in an illiquid, closely held business.
A desire to better understand what drives long-term business value.
A tendency to procrastinate developing and implementing a business succession plan.
A propensity to underestimate the impact of emotional and behavioral factors in developing the plan and defining the "ideal state."
Leveraging a team of internal and external professionals, we address key factors to help clients reduce uncertainty and maximize long-term business value:
• Income & Tax Efficiency       • Business Growth                         • Risk Management
• Retaining Key Personnel      • Preparation for Succession       • Personal & Business Financial Plan
Based on the needs of the client, we may employ a deeper approach: 
Behavioral – Assess how a person's or team's natural behavior is likely to impact long-term and succession planning. Address pre-sale through post-sale behavioral aspects.
Key Issues – Identify key issues impacting succession, team development and business value enhancement to help support a smooth transfer or sale of the business.
Valuation Estimate – Model range of estimated liquidation values based upon high level business attributes. Create illustration of post-sale financial scenarios.
Professional Network – Work with client's existing service providers and augment resources as necessary to affect a business succession plan, business sale, tax strategy and long-term financial plan (as applicable).
Personal Needs – Assess standard of living, income requirements, charitable giving strategies, legacy, generational wealth transfer, and other goals.
Short and Long-Term Modeling – Illustrate how investment portfolio, post-liquidation, could be impacted based on assumed rates of return, inflation, personal needs, and estimated range of business liquidation values.
Disclaimer – EBS is neither an accounting nor a law firm and does not provide tax or legal advice. You should consult with your tax and legal advisors before engaging in any transaction.